As relative newcomers in the building materials space, AZEK was focused on becoming a category captain by achieving growth through increased brand recognition and sales.
Original Plan:
Target Contractors
Objective/Ask Focusing solely on features of the products that made them superior to wood–AZEK wanted to educate and position themselves as an alternative to wood
Proposed Solution/Answer Use trade publications to drive the "better than wood" positioning by presenting feature benefits in the communications
GWP Strategy:
Target Contractors + End Users
Objective/Ask Create top of mind awareness by associating AZEK products with life's most appreciated moments (the ones we live for outside brought to you by AZEK). Features and benefits would be used to support this message rather than being the message itself
Proposed Solution/Answer Marrying a "Norman Rockwell approach" to the new product rollout, we created a range of marketing materials that used photography staged to reflect life's important moments–both big and small. These materials also provided a meaningful way to present product features and benefits. By taking an emotional approach that showed end users the life they could enjoy on their AZEK decks, interest in the AZEK line was generated beyond the original target of contractors alone. Consumers started asking their GCs for AZEK. At the same time, we also made sure that contractors where fully informed and could speak to the feature benefits of AZEK when a client expressed interest keeping the brand voice aligned on all levels.
Results/Get Through the awareness of AZEK generated by the multi-faceted campaign, they differentiated and elevated themselves from the competition, which allowed AZEK to purchase TimberTech and take the company public
Product launch of a wood alternative with product features superior to wood and composite while maintaining the beauty of natural wood.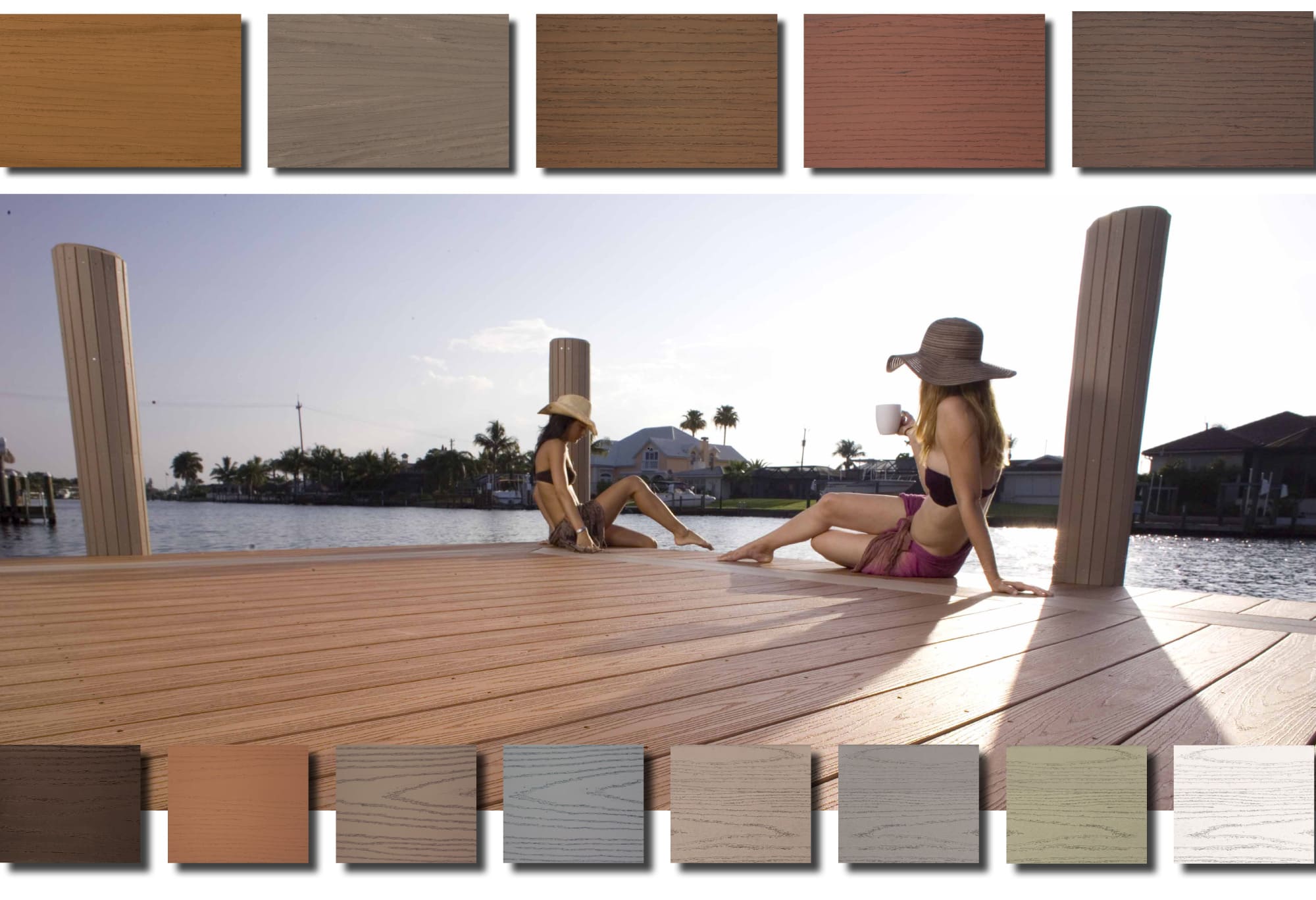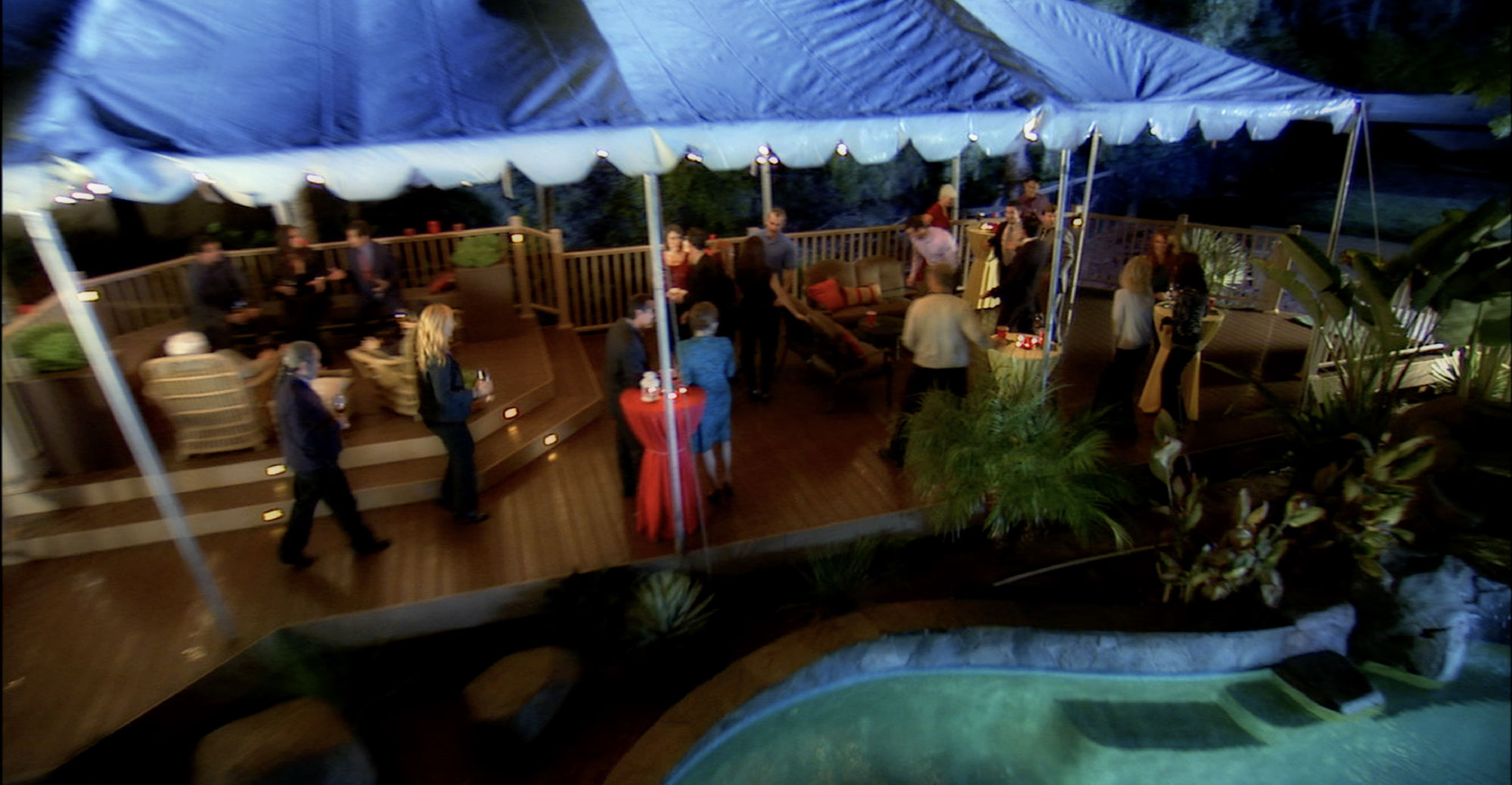 Designed to last.
Beautifully.
Print Advertising
linking moments in life
to product features & benefits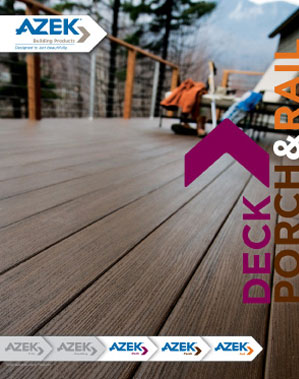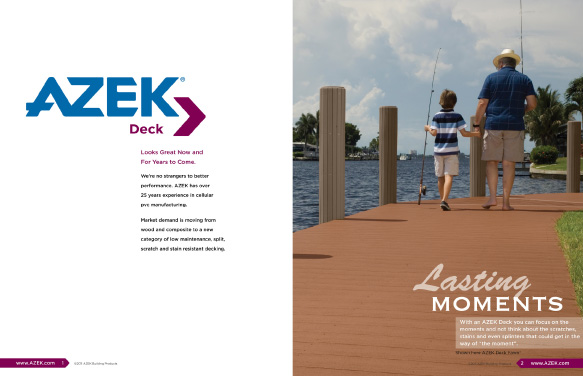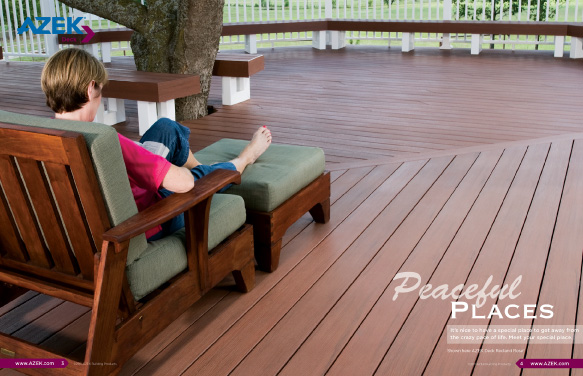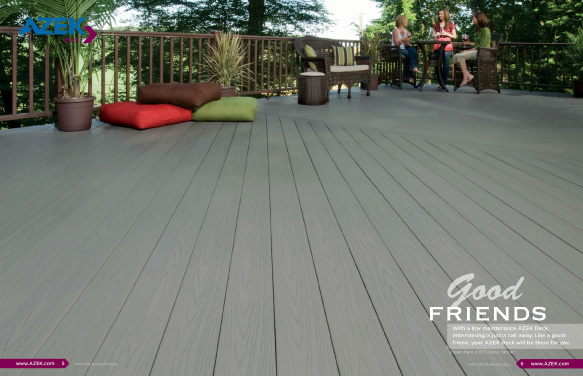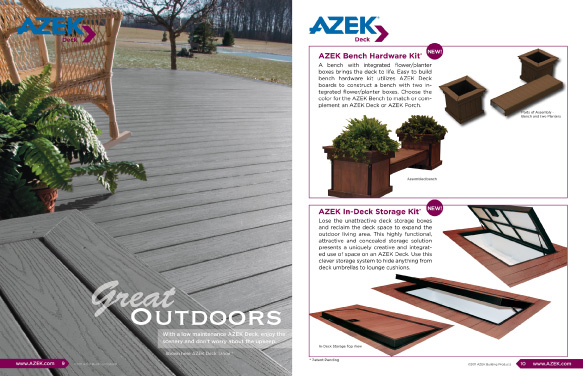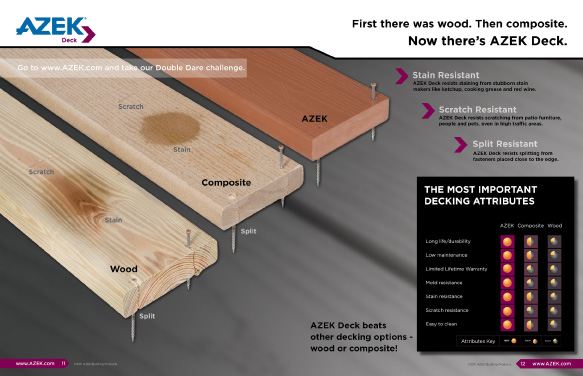 Lifestyle & Product
Photography